Javascript must be enabled to continue!
Gazi Andromache
Associate Professor in Museology, Department of Communication, Media and Culture, Panteion University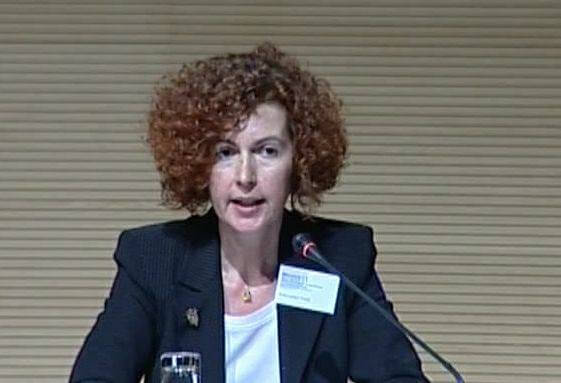 Andromache Gazi is Associate Professor of Museology in the Department of Communication, Media and Culture at Panteion University of Social and Political Sciences in Athens. She also teaches at the Greek Open University and lectures widely on museum topics. Prior to entering academia, she worked for many years as a museum consultant and exhibition curator.
Her research interests include the ideological manipulation of the Greek past in museums and beyond, museum history, the theory and practice of exhibitions, museum text, memory studies, oral history, public history and public archaeology. Publications include the edited volumes National Museums in Southern Europe. History and Perspectives, Athens 2012 (with Alexandra Bounia) and Oral History in Museums and Education, Athens 2015 (with Irene Nakou). She is a founding member and member of the editorial board of the journal Tetradia Mouseiologias and member of the Council of Museums of the Greek Ministry of Culture.
Dr Gazi holds a B.A. in Archaeology from the University of Thessaloniki, an M.Phil. in Archaeology from the University of Cambridge (specialism: cultural management and museum practice), and a Ph.D. in Museum Studies from the University of Leicester funded by the Onassis Foundation.
---
Email: agazi@otenet.gr
136, Syngrou Av., Athens 17671


Tel: 6944188333
---
Back
AMREP - Augmented - Mixed Reality
Educational Platform
Digital platform for the development of educational applications focused in cultural heritage tourism with the use
of augmented reality, mixed reality and gamification
Read More